Intimate Partner Violence
The term "intimate partner violence" describes physical violence, sexual violence, stalking, or psychological harm by a current or former partner or spouse. This type of violence can occur among heterosexual or same-sex couples and does not require sexual intimacy.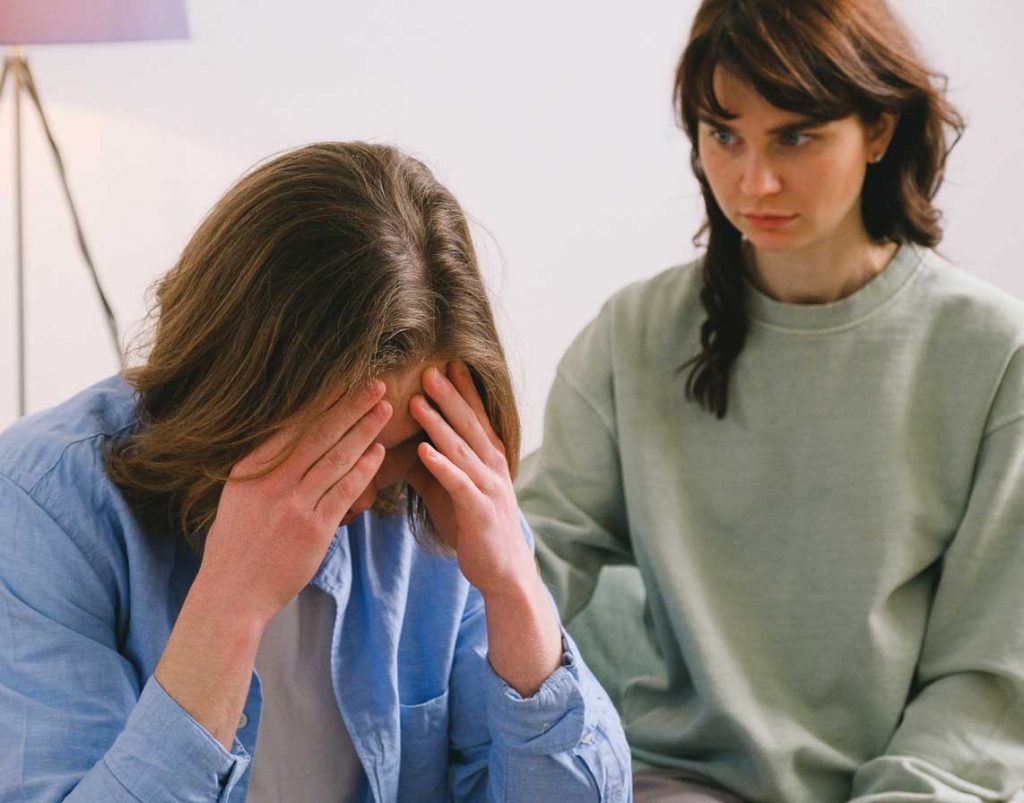 In the US, 1 in 4 women reports experiencing intimate partner or domestic violence in their lifetimes.
Intimate partners committed 30% of homicides of females.
Women account for 85% of victims of intimate partner violence, men account for approximately 15%.
Approximately 1 in 5 female high school students report being physically and/or sexually abused by a dating partner.
1 in 12 women and 1 in 45 men will be stalked in their lifetimes, for an average period of almost two years.
Studies show that people who have access to shelter services experience a 60 to 70% reduction in the number of incidences and the severity of re-assault compared to people who did not access a shelter. Shelter services lead to a more significant decrease in severe re-assault than seeking court or law enforcement protection or moving to a new location.
Teen victims of physical dating violence are more likely than their non-abused peers to smoke, use drugs, engage in unhealthy diet behaviors, engage in risky sexual behaviors, or attempt or consider suicide. And individuals who are controlling of their partners are much more likely to be physically assaultive, which holds equally true for both male and female perpetrators.
Red flags of abusive relationships
You fear your partner will hurt you, your pets, or themselves if you leave the relationship.
You miss work, classes, or meetings because your partner prevents you from attending.
You feel confused about the rules of your relationship and responsible for your partner's behavior.
You feel nervous around other friends or family about what your partner might say or do to embarrass or humiliate you.
You feel like your partner does not respect your sexuality.
You feel pressured to share passwords for email accounts, social networking sites or show your partner your cell phone.
You feel like your partner keeps track of you all the time.
You are embarrassed to tell your friends or family how your partner treats you.
You feel controlled.
Your partner is extremely jealous and uses it as an excuse to control who you talk to, your behavior, and your appearance.
Your partner pressures you to move the relationship faster than what feels natural (saying "I love you" right away, wanting to move in together, get married, have kids, etc.).
Your partner constantly accuses of you things that you haven't done (like lying, stealing, or cheating).
Your partner is very possessive of your time and attention.
Your partner isolates you from your friends and family.
Your partner makes unreasonable demands.
Your partner has an explosive temper.
Your partner threatened to harm you or harmed you in the past but promised it wouldn't happen again.
Your partner criticizes you or puts you down; most commonly tells you that you are "crazy," "stupid," "fat," or makes other demeaning comments, or tells you that no one would ever want or love you.
The Centers for Disease Control and Prevention and the National Institute of Justice; U.S. Department of Justice – Extent, Nature, and Consequences of Intimate Partner Violence; July 2000.
The National Crime Victimization Survey (NCVS).
Bureau of Justice Statistics Crime Data Brief, Intimate Partner Violence, 1993-2001, February 2003.
National Network to End Domestic Violence.
Campbell, JC, PhD, RN, FAAN. Anna D. Wolf, Johns Hopkins University School of Nursing, Protective Action and Re-assault: Findings from the RAVE study.
Silverman, J.Raj A. et al. (2001). Dating Violence Against Adolescent Girls and Associated Substance Use, Unhealthy Weight Control, Sexual Risk Behavior, Pregnancy, and Suicidality. JAMA.286:572-579.
Felson, R., & Outlaw, M. (2007). The control motive and marital violence. Violence and Victims, 22 (4), 387-407. Tjaden and Thoennes. (1998) "Stalking in America," National Institute of Justice, U.S. Department of Justice. Washington, DC.