Interpersonal violence like sexual assault and intimate partner violence are serious, preventable public health problems that affect millions of Americans whether they are survivors themselves, know a survivor or grew up witnessing violence.
We do not have to live in a world where violence is normal. Thanks to an extensive investment in research through the Centers for Disease Control, we know that the likelihood to perpetrate sexual assault and intimate partner violence is connected to several risk factors like:
Exposure to violence at a young age
Experiencing abusive parenting
Stress, anxiety
Belief in strict gender roles
Poor social support from peers and trusted adults
Having friends who bully or perpetrate violence
Knowing where violence starts, we employ preventionists to intervene at a young age, bolstering community, support, and healthy relationship/ communication skills in local youth and the adults that support them. Through creative, innovative, and evidence-informed programming, we aim to prevent violence before it ever starts.
Below are some of the programs currently offered by Lumina Alliance's Prevention Department:
Close to Home is a community organizing program aiming to make the City of San Luis Obispo a happier, healthier, and safer place to live. Our community action teams are made of local community members of all ages working together to create sustainable change in San Luis Obispo. Our volunteers have created community surveys, hosted events, art showcases, and zines, all showcasing SLO's commitment to ending relationship violence.
Close to Home is a primary prevention program built on evidence-based health models that address sexual and intimate partner violence in communities, funded by the California Department of Public Health, with support and technical assistance from ValorUS.
Check out our latest project, a digital zine showcasing youth voices and art, here!
Close to Home is always looking for more volunteers. To get involved with the youth or adult teams, email [email protected]. 
Teen Minecraft Club was a virtual group for high school youth focused on teen relationship health. The club took place on both a Minecraft Realms Plus server and Discord. While club members could play on the servers throughout the week, they met regularly for focused conversations about what healthy relationships look like and how to form and maintain them.
Teen Minecraft Club met weekly on Tuesday evenings. The club is no longer offered, but if you'd like more information on how the club was set up, please check out the club website: https://sites.google.com/luminaalliance.org/tmc/home
Camp Hope America - California, SLO County
Lumina Alliance sponsors local children, ages 7-11, to attend Camp HOPE America in San Luis Obispo County. Camp HOPE America, a program of Alliance for HOPE International, exists to instill hope in and change children's destinies who have experienced domestic violence, child abuse, or sexual assault. Campers participate in numerous activities including zip-lining, ropes courses, water tubing, arts and crafts, swimming, and fishing. Campers learn to find hope in the face of adversity and are receive daily reminders that they are safe, seen, encouraged, and loved. To get involved with Camp Hope or to hear more about the program, email [email protected]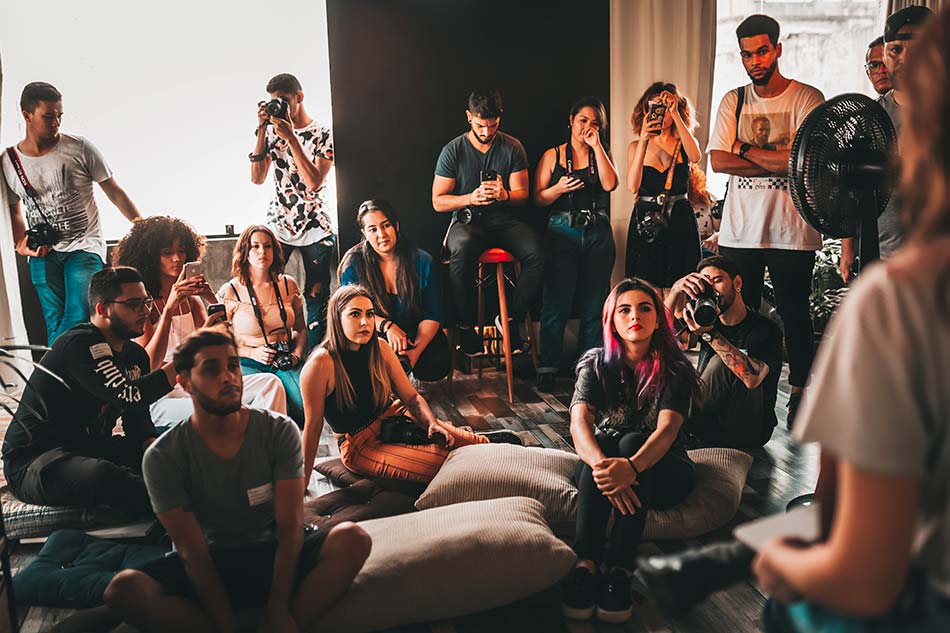 ReDefineSLO is a San Luis Obispo County-wide social marketing campaign, focused on the emotional, physical, and relational well-being of San Luis Obispo pre-teen boys in an effort to lower rates of harm and dating violence.
Through an interactive website, as well as workshops and 1:1 coaching – ReDefineSLO supports parents and influential adults in supporting the children in their lives by teaching healthy communication skills. Our website offers tools and resources in opening communication, a well as navigating difficult conversations like:
Gender
Pronouns
Resilience and Trauma
Healthy Masculinities
Consent and Bodily Autonomy
Sex
Sexual Orientation
Race and Ethnicity
Disability
To learn more about these topics and to schedule a workshop or 1:1 coaching consultation, visit ReDefineSLO.org.